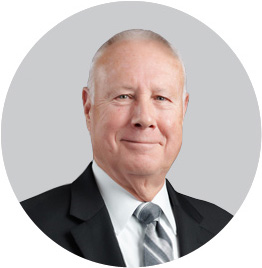 Steve Hathaway
Chief Financial Officer
Steve Hathaway joined Neil Hoosier & Associates, Inc. as Chief Financial Officer (CFO) in September 2016 and has over 35 years of strategic, technical and managerial accomplishments, in Public and Corporate Accounting, as a Chief Financial Officer and Controller in the Government Contracting industry.
Steve has managed all functions of corporate support, including Strategic Planning, Acquisition Strategy, Treasury Operations, IT, HR, Contracts, Finance and Accounting, Banking, Costing and Pricing, Budgeting and Forecasting.  He has managed staffs as large as 100+ and as small as two, and possesses skills and experience with both high-level and hands-on experience utilizing various government-compliant accounting systems.  His negotiation experience includes Credit facilities up to $97M; facility leasing throughout CONUS and Canada; audit liaison for DCAA, DCMA, DHHS, and other cognizant Agencies; and Insurance Programs (P&C and Benefits). Steve has also led acquisitions, integrations, and all phases of contracting with Federal and State governments, including the SBA 8(a) program.
Steve attended Georgetown University's McDonough School of Business with a BSBA – Accounting, and is a Certified Public Accountant (CPA).
Capability Maturity Model Integration
Small Business Administration 8(a): Business Development Program

Minority Business Enterprise (MBE) of GA, KS, MA, MD, NY, NYC, PA and WI
Department of Transportation (DOT) Disadvantaged Business Enterprise